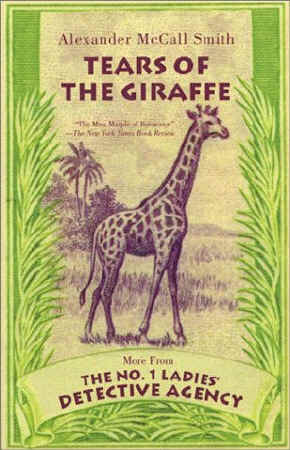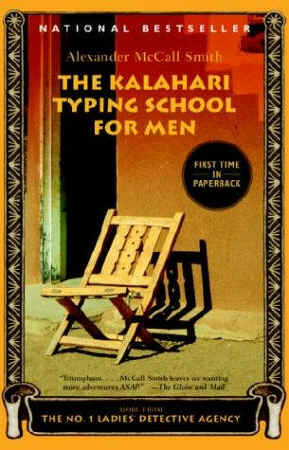 Tears of the Giraffe
and
The Kalahari Typing School for Men
are the second and fourth in the
No. 1 Ladies' Detective Agency
series. Somehow, on my last trip to The Cracked Book, I missed the third. :( Oh well! Luckily this is a series that you don't have to read in order to enjoy.
I read
The No. 1 Ladies' Detective Agency
a year or so ago, and got the second in the series to take with us to Turks & Caicos earlier this summer. Reading
Tears of the Giraffe
, I was reminded why I had made a mental note to read the rest of this series. These books are super entertaining, and I find myself laughing out loud as I read them. So I had to go out and get the next (or what I thought was the next) book in the series as soon as I got home!
Mma Precious Ramotswe is the Head Detective/Proprietor of
The No. 1 Ladies' Detective Agency
in Gabarone, Botswana. The series tells of her many adventures in solving sometimes sad, sometimes hillarious cases that people in her community have. As I read these, I find myself longing for the old days, a simpler life. Precious and her friends and co-workers live in a small town in Africa that is very traditional, they have fairly new technology but aren't attached to cell phones and computers like we are. I don't know, maybe I just want to go to Africa. :)
Regardless,
Tears of a Giraffe
and
The Kalahari Typing School for Men
were great easy reads that provide lots of laughs, a couple of tears (more in an, "aww, how sweet!" way than a sad way), and some good old fashioned lessons in morality. I highly recommend the
No. 1 Ladies Detective Agency
series if you want a good set of books for a beach or pool read!